Tess Cairns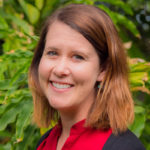 Accounts Manager
Tess originally joined our team in 2010 as our Holiday Manager; leaving to have a family and a casual career that was easier to manage with two young babies. When Tess called us to say she was ready for a full time position again we jumped at the chance to have her back on board in June 2017. 
The number of locals that have commented on how lucky we are to have her back are a tribute to her sought after skills. She is one of the hardest workers around and has returned to our office with fresh eyes and an added enthusiasm. Tess is very organised and methodical which is the perfect combination for her current role is Accounts Manager. 
Tess' previous experience in Real Estate makes her an invaluable asset as she also understands and enjoys all aspects of holiday management, many of our landlords fondly remember Tess from her holiday management days.