Elders Real Estate Lennox Head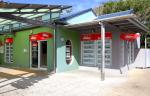 Real Esate
Company Profile
Elders Lennox Head is a market-leading real estate agency specialising in the North Coast market.
Since 1990 Elders Lennox Head has been providing local property owners dynamic service in selling, purchasing or leasing property in the area.

Selling/Leasing Your Real Estate in the Lennox Head Area
Selling your property is made so much easier by brilliant real estate marketing, service and attention to detail. Elders Lennox Head remains ahead of the competition with its smart online and print marketing techniques. Elders Lennox Head ensures that your property is seen by every buyer in the market in the best possible light, to deliver the best possible price for your property.

Team Culture
Our core aim in business is extremely simple: To be number one at building client relationships and offering premium service when it comes to selling and leasing property. We seek out and provide our customers with the highest level of staff to service all their real estate needs. Our emphasis is on training and development for our team, and we strive to exceed each and every clients' expectation.

Elders Lennox Head and Our Community
As locals ourselves, we're an integral part of the Lennox Head community. That's one of the most rewarding aspects of real estate, as is living in a beautiful seaside village like Lennox. Our kids go to school with our client's kids. Giving back to our community through local charity fundraisers is par for the course. We're as passionate about our community as we are about providing superior real estate services.

Our Results
Like you, we're after the best price in the shortest time frame, while proving you've made the right choice by upholding our reputation as the best real estate office in Lennox Head. Ultimately, it's our results that are the most accurate indicator of our hard work and commitment to you.
We all share the same goal - to offer consistency, reliability, accountability, and responsiveness at all times to all of our clients.
02 6687 6155
02 6687 6186